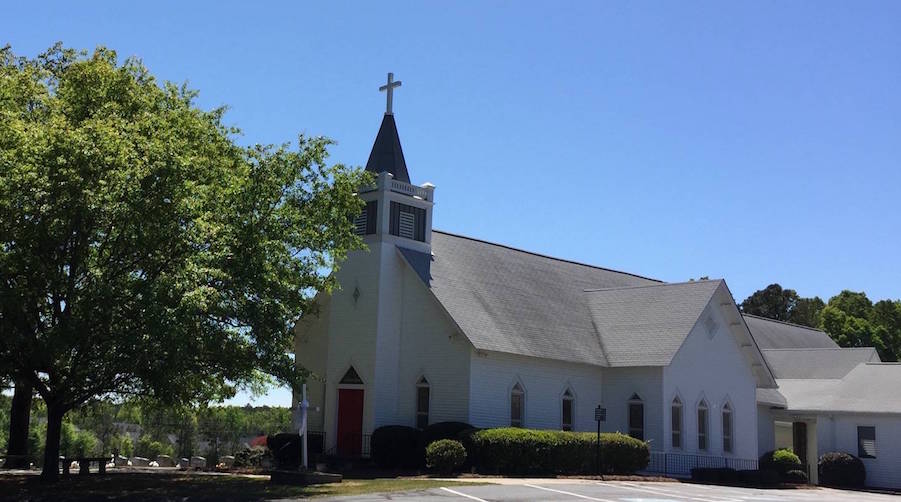 Sunday School at 9am
Worship at 10am
If you don't have a church home, come visit!
Worship Together - Witness by Serving
"The person who stoops to help someone stands tall before God."
-Vicar John
A Message from Vicar John Derrick
To the Members and Friends of St. John's Irmo: On September 24, a group consisting of Jan Samson, Gloria Caulder, Judy Truax, Don Alcorn, Tim Bradshaw, and Stephen Kesler, along with me met at the Lutheran Theological Southern Seminar for a discussion concerning the future of small congregations in South Carolina. This event was not […]
Read More
Elizabeth Eaton, Presiding Bishop of the ELCA
Herman Yoos, Bishop of the SC Synod
John Derrick, Vicar
St.John's Congregational Council
Bethany Carlson
Donny Brown
Jo Dean Bauknight
Cary Cruse
Ron Dula
Bill Boone
June Derrick
Barbara Hiller
Ola MacKendree
Jeff Hein
Joy Bodnar
Sharon Powell
Faye Moffit
Mary Ruth Padgett
Henry Daily
Sara Shealy
Byron Busby
Everett and Serena Kemp
Curt Deming
Judy King
For the grieving family of Arlene Jones. (Aunt of Jan Samson)
A special "Thanks" to all those who helped clean the picnic shelter and who assisted with food for the Fall Fish Fry. It was a success! We look forward to having another one when spring returns.
Don't forget our Fall Festival with Shady Grove United Methodist Church at 6:00 pm, Friday, October 28th. There will be Blessings of Animals, hay rides, hot dogs and plenty of fun! Please join our friends and neighbors and invite some of your own!
Next Sunday, October 30th, is Reformation Sunday – remember to wear your red!
St. John's Church will host a 2017 budget work session to review proposed 2017 budget draft. All are encouraged to attend after worship service.
St. John's Lutheran Men will host the Heartland Conference District Meeting which is ladies night at 7:00 pm, November 17th. A barbeque dinner will be served for $10 per person. St. John's members will supply desserts, so if possible, please contribute a dessert of your choice for this occasion. Let's have a good representation from St. John's.
Dorcas Circle will meet at the church at 2pm on November 6th. Patty Eleazer will present the program. All ladies are invited to attend.