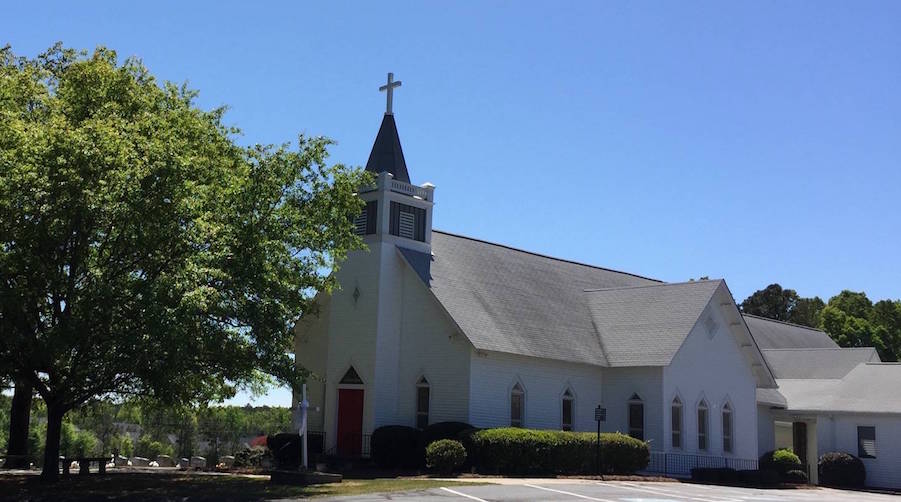 Sunday School at 9am
Worship at 10am
If you don't have a church home, come visit!
Worship Together - Witness by Serving
A Message from Vicar John Derrick
To the Members and Friends of St. John's Irmo: Well, here it is, the weekend we celebrate the Reformation, and Julia Ann and I have already received our first Christmas toy catalogues. So, the season is approaching. As you realize, Christmas is on Sunday this year and this brings some challenges for worship. But more […]
Read More
In our prayers:
Elizabeth Eaton, Presiding Bishop of the ELCA
Herman Yoos, Bishop of the SC Synod
John Derrick, Vicar
St.John's Congregational Council
Bethany Carlson
Donny Brown
Cary Cruse
Michael Merchant
Bill Boone
June Derrick
Barbara Hiller
Ola MacKendree
Jeff Hein
Joy Bodnar
Sharon Powell
Faye Moffit
Mary Ruth Padgett
Henry Dailey
Sara Shealy
Curt Deming
Judy King

For the grieving family of:
We wish to express our Christian sympathy to the family of Mrs. Marie Duvall. May God bring consolation to them in their time of grief.

St. John's children's Christmas Program will be held at 6:00pm on December 18th. Practice will be at 9:30 on December 3, 10 and 17th.
Our annual Christmas caroling will be Monday December 19th. Those participating are asked to meet at St. John's at 6:00 pm. Caroling will conclude at the home of Judy and Doug Truax for food & fellowship.
We will have our annual congregational meeting on Sunday, December 4th. We ask anyone who would consider serving on council to let Jan Samson know. Please take this under prayerful consideration.
Thank you!!
We are grateful to all who helped us celebrate Henry's birthday.  He was tickled to see and visit with each of you.  You helped him to recall many happy memories.  Thank you for being an important part of his day.
 Henry and Family