Interim Pastor
Rev. Mark Buchan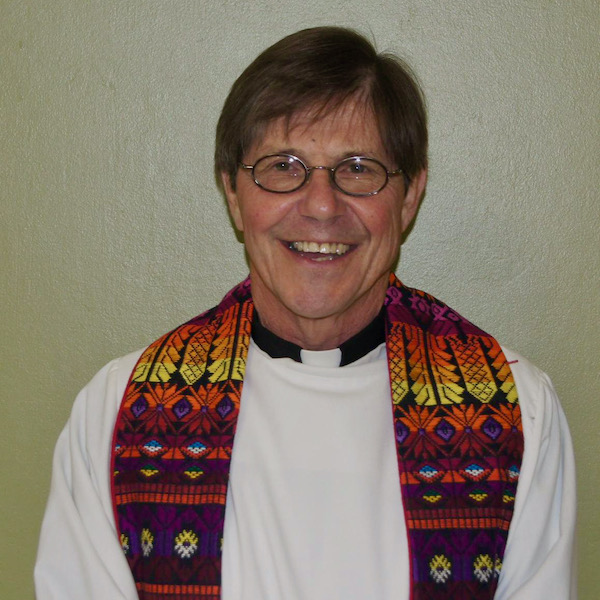 Announcements
Welcome to St. John's Lutheran Church!
This Sunday we welcome Deacon Sarah Bowers as our preacher and presider.
Pastor Tammy Grey from Shady Grove Methodist Church will be providing emergency coverage while Pastor mark is on vacation. Please contact Jan Samson at 803.920.5755 if you have a pastoral emergency.
There will be no Bible Study this week.
We need readers for a dramatic reading of the Passion of our Lord according to Matthew on Palm/Passion Sunday. If you would like to participate by reading one of the biblical characters, please contact Pastor Mark. Thank you!
The Lutheran Men of Pomaria Lutheran have invited the men of St. John's to join them for their monthly Bible and Biscuit program, held at Dan Wiggers' home at 8:00 am on the first Tuesday of every month. The program consists of about 1/2 of fellowship with coffee, various juices and sausage biscuits provided, and 1/2 hour of study of the upcoming Sunday scripture passages. If you plan to attend please respond to Dan at so he knows how much coffee and biscuits to make.
Readings for next Sunday

Serving this week

| | |
| --- | --- |
| | |
| | |
| | |
| | |
| Altar Guild (Purple paraments) | |
| | |
| | Howard Henry and Jimmy Snyder |
| | |
| | |
| | |
Serving next week

| | |
| --- | --- |
| | |
| | |
| | |
| | |
| Altar Guild (purple paraments) | |
| | |
| | Howard Henry and Jimmy Snyder |
| | |
| | |
| | |
What's Happening at St. John's

| | |
| --- | --- |
| | |
| | |
| | |
| | |
| | Worship Service w/Noisy Offering |
| | |
| | |
| | |
| | |
| | |
| | |
| | |
| | |
In Our Prayers
Don Alcorn
Richard Ayer (father of a friend of Glenn Lindler)
Crew Bailey (infant friend of Brittany Danielsen)
Roger Bailey (Barbara's friend)
Joy Bodnar (sister of Anita Kesler)
Ernestine Bouknight
Gloria Caulder
Bruce Compton (friend of Al Chapman and Jeff Bradshaw)
Dorothy Cox (friend of Bonita Chapman)
Gina Deming (Eleanor Bradley's sister)
George Eleazer
Rafe Ellisor (friend of Jeff Bradshaw)
Sawyer Frost (Vince & Anna Fansler's grandson)
Lyndsay Furse (friend of Bonita)
Vicky Goodwin (friend of Eleanor Bradley)
Jane Gregory (Stephanie Bradley Mother)
Sally Grooms (Jeff Bradshaw's aunt)
Wanda Hein (friend of Jeff Bradshaw)
Baby Holland (friend of the Bradleys)
Connie Lindler (Glenn's relative)
Kathy Lindler
Zane Lindler (Glenn Lindler's brother)
Linda Mabry (Stephanie Bradley friend)
Ty Moore (Kaylie's grandfather)
Risa Nolting (friend of Kathy & Glenn)
Gail Oliver (Gloria's sister)
Delores Richardson (Norma's sister)
Beverly Shealy
LaRue Snyder
Ed Scupp
Thomas Starnes (friend of the Bradleys)
Marlene Taylor (Stephanie Bradley Sister)
Presiding Bishop Elizabeth Eaton
Bishop Ginny Aebischer & Staff
Pastor Mark Buchan
In Our Armed Forces
Joy & Danny Meyers (US Army)
Colt Protheroe (US Navy)