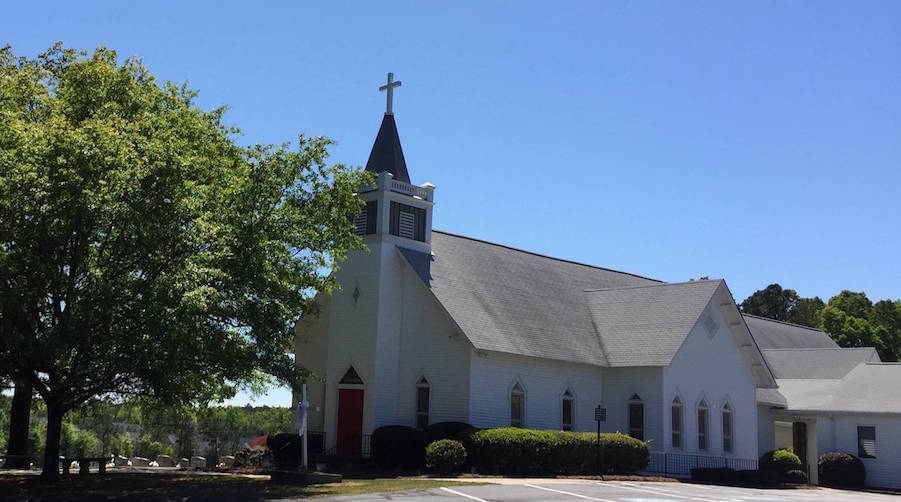 Sunday School at 9am
Worship at 10am
If you don't have a church home, come visit!
We Welcome All - Worship Together - Witness by Serving
A Message from Pastor John Derrick
In our Prayers:
Conrad Armstrong (friend of Jeannie Dailey)
Joy Bodnar (sister of Anita Kesler)
Bill Bradley
Sam Broad (Friend of Arvid)
Hazel Clarke (friend of Julia Ann & PJ)
Betty Comalander (Norma's sister-in-law)
Curt Deming (Eleanor's brother-in-law)
Judy Dominick (classmate of Glenn Lindler)
Katie Dunn (mother of Jeff Bradshaw)
Wilson Felker (friend of Jan Samson)
Bobby Eleazer
Sawyer Frost
Vicky Goodwin (friend of Eleanor Bradley)
Jeff Hein (friend of Jeff Bradshaw)
Wanda Hein (friend of Jeff Bradshaw)
Gerda Hudgens (friend of Nancy and Tim Bradshaw)
Blaine Johnson (husband of Glenn Lindler's niece)
Lois Kenick (Ann Carlson's sister)


Richard Lindler (Glenn Lindler's brother)
Ola MacKendree
Mary Mack (friend of Anita Kesler)
Tricia McKinnon (Julia Ann's sister)
Ty Moore (Kaylie's grandfather)
Daisy Morris (friend of PJ)
Pat Mullins (friend of Gloria & Heyward)
Becky Rawson (PJ's sister)
Delores Richardson (Norma's sister)
Polly Sale (Jeff Bradshaw's aunt)
Georgia Sliker (niece of Tim & Nancy Bradshaw)
Sharon Smith friend of Julia Ann & PJ)
Tom Vollmer (friend of Sam Samson)
Leonard Walker (brother of Sara Smith)
 

Presiding Bishop Elizabeth Eaton
Bishop Herman Yoos
Pastor John Derrick

In Our Armed Forces
Joy & Danny Meyers
Colt Protheroe

I'm trying to keep up as best as I can the folks on our prayer list. Please let me know if someone should be added or deleted. Also, anyone who is on the list for the first time, I'll highlight it so it will be more easily recognizable. Your help in this is greatly appreciated.
I will continue to email daily devotionals each morning. Also, I will continue to provide for the foreseeable future the Worship Folder and sermon by email on Saturday afternoons and will also provide an audio and visual copy via Facebook.
Sign up to receive our weekly newsletter via email