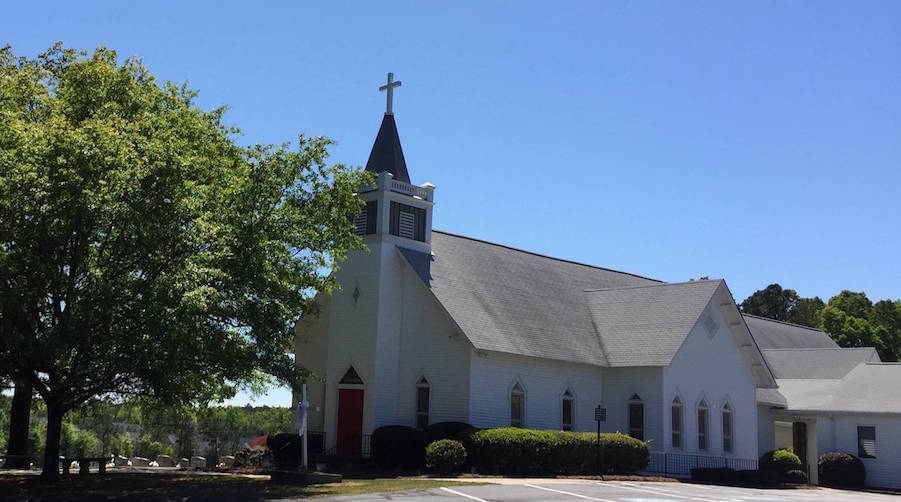 Sunday School at 9am- (currently postponed)
Worship at 9am (outdoors)
If you don't have a church home, come visit!
We Welcome All - Worship Together - Witness by Serving
God's love for us is not a love that exempts us from trials, but rather a love that sees us through our trials.
Sherry Allen (friend of Judy & Doug Truax)
Joy Bodnar (sister of Anita Kesler)
Bill Bradley
Sam Broad (Friend of Arvid)
Hazel Clarke (friend of Julia Ann & PJ)
Betty Comalander (Norma's sister-in-law)
Curt Deming (Eleanor's brother-in-law)
Judy Dominick (classmate of Glenn Lindler)

Katie Dunn (mother of Jeff Bradshaw)
Wilson Felker (friend of Jan Samson)
Sawyer Frost (Vince & Anna's grandson)
Vicky Goodwin (friend of Eleanor Bradley)
Jeff Hein (friend of Jeff Bradshaw)
Wanda Hein (friend of Jeff Bradshaw)
Gerda Hudgens (friend of Nancy and Tim Bradshaw)
Trip Hunter (friend of Doug Truax)
Blaine Johnson (husband of Glenn Lindler's niece)
Lois Kenick (Ann Carlson's sister)
Richard Lindler (Glenn Lindler's brother)
Ola MacKendree
Mary Mack (friend of Anita Kesler)
Tricia McKinnon (Julia Ann's sister)
Ty Moore (Kaylie's grandfather)
Daisy Morris (friend of PJ)
Pat Mullins (friend of Gloria & Heyward)
Becky Rawson (PJ's sister)
Delores Richardson (Norma's sister)
Polly Sale (Jeff Bradshaw's aunt)
Georgia Sliker (niece of Tim & Nancy Bradshaw)
Sharon Smith friend of Julia Ann & PJ)
Tom Vollmer (friend of Sam Samson)
Leonard Walker (brother of Sara Smith)

Presiding Bishop Elizabeth Eaton
Bishop Herman Yoos
Pastor John Derrick

In Our Armed Forces
Joy & Danny Meyers
Colt Prothero

Monday (10) 2 Peter 2:4-10
Tuesday (11) Romans 9:14-29
Wednesday (12) Matthew 8:23-27
Thursday (13) Revelation 15:1-4
Friday (14) Acts 14:19-28
Saturday (15) Matthew 14:34-36


Next Sunday's Readings
11th Sunday after Pentecost, Aug. 16
(Complementary Series*)

Isaiah 56:1, 6-8
Psalm 67
Romans 11:1-2a, 29-32
Matthew 15:21-28

* These passages are used by Pastor John for the Daily Devotionals.

Sign up to receive our weekly newsletter via email