Pastor
Rev. Michele Fischer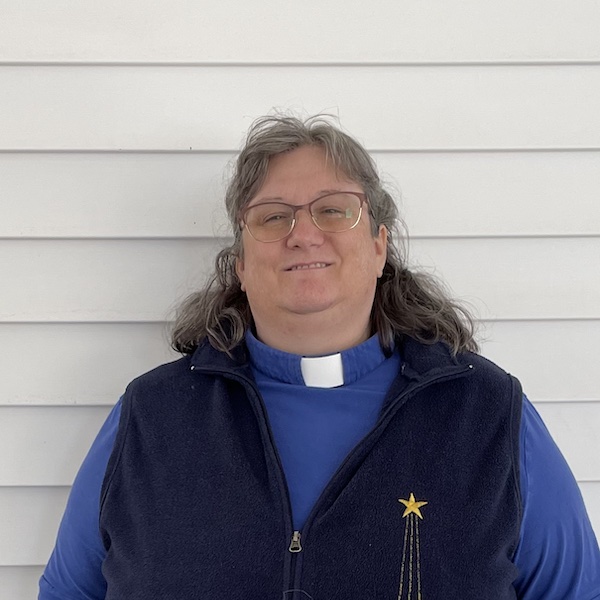 Practices for this year's Christmas Pageant will be held on December 2 and 9 at 9:30am. The program will be on December 10 at 5:00pm followed by our annual covered dish Christmas dinner.
Lunch for the Grieving: The final lunch will be held on December 13. Anyone may attend whether the loss is recent or in the distant past. If you have experienced a loss and have learned to live a "new normal," your experience can help newly grieved persons.
Permanent office hours will be Monday-Wednesday 10am-2pm.
The Annual Congregational Meeting will be held today immediately following the worship service. Please make every effort to attend.
Noisy offering throughout the months of November and December will benefit ELCA Good Gifts. There are envelopes in the narthex which may be used to designate the purchase of a specific animal with your gift. The large can we use for Noisy Offering is serving as a collection can for the envelopes.
Readings for next Sunday

Serving this week

| | |
| --- | --- |
| | |
| | |
| | |
| | |
| Altar Guild (blue paraments) | |
| | |
| | Doug Truax and Jimmy Snyder |
| | |
| | |
| | |
Serving next week

| | |
| --- | --- |
| | |
| | |
| | |
| | |
| | |
| | |
| | Doug Turax & Jimmy Snyder |
| | |
| | |
| | |
What's Happening at St. John's

| | |
| --- | --- |
| | |
| | |
| | |
| | |
| | |
| | |
| | |
| | |
| | |
| | |
| | |
| | Christmas Pageant/Christmas Dinner |
| | |
In Our Prayers
Richard Ayer (father of a friend of Glenn Lindler)
Joy Bodnar (sister of Anita Kesler)
Ernestine Bouknight
Bruce Compton (friend of Al Chapman and Jeff Bradshaw)
Dorothy Cox (friend of Bonita Chapman)
George Eleazer
Rafe Ellisor (friend of Jeff Bradshaw)
Sawyer Frost (Vince & Anna Fansler's grandson)
Lyndsay Furse (friend of Bonita)
Sharon Green
Sally Grooms (Jeff Bradshaw's aunt)
Wanda Hein (friend of Jeff Bradshaw)
Connie Lindler (Glenn's relative)
Kathy Lindler
Rick Lindler (Barbaras cousin)
Zane Lindler (Glenn Lindler's brother)
Gail Oliver (Gloria's sister)
Delores Richardson (Norma's sister)
Beverly Shealy
LaRue Snyder
Thomas Starnes (friend of the Bradleys)
Marlene Taylor (Stephanie Bradley Sister)
Presiding Bishop Elizabeth Eaton
Bishop Ginny Aebischer & Staff
Pastor Mark Buchan
In Our Armed Forces
Joy & Danny Meyers (US Army)
Colt Protheroe (US Navy)